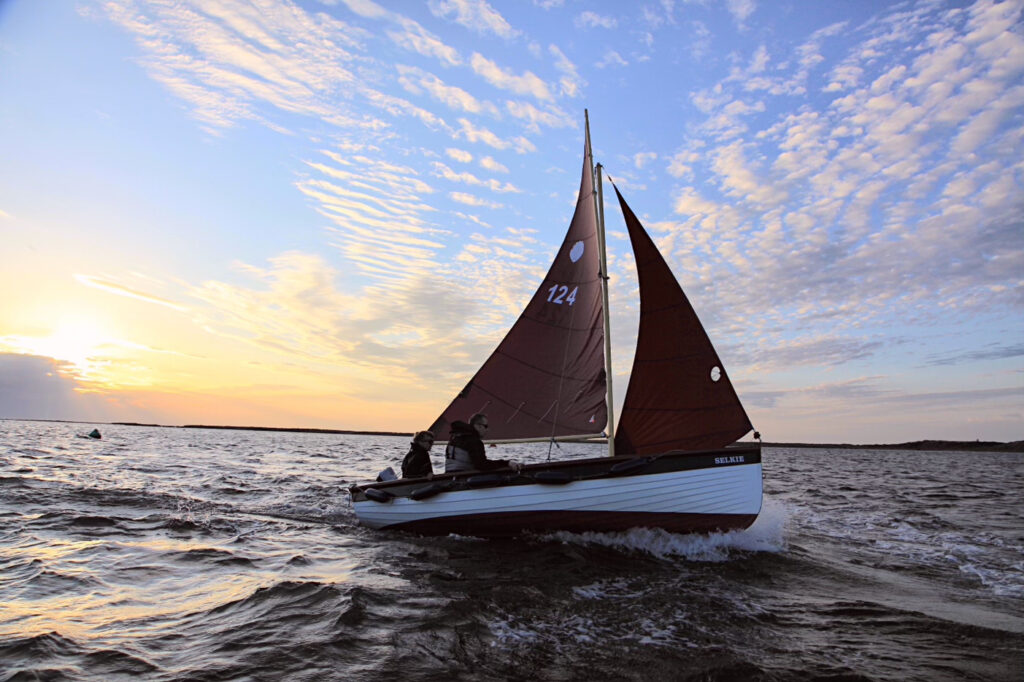 Made-to-measure trips under sail and silent electric engine on a Stiffkey Cockle, a gunter-rigged sailing boat built to explore the creeks and coastal waters of beautiful North Norfolk. Including Morston, Blakeney and Cley. One to four people. From £25 pp/ph.
For sailors
Learn to sail, or improve your skills, with RYA-qualified instructor Zoe. She teaches the RYA method, so instruction is consistent with other lessons you have. She can help you perfect a specific manoeuvre, such as picking up a buoy under sail, hove-to, or coming alongside a boat. It's a great feeling when you nail it.
For wildlife lovers and bird spotters
Pottering silently under sail and electric engine minimises disturbance to wildlife. May and June highlights include: grey seals, spoonbills, terns, reed warblers, and carpets of wildflowers. For £75 extra a local wildlife expert will join us.
For families
Zoe loves helping to inspire the next generation, building children's (and adults'!) confidence in and on the water. You can do as much of the sailing as you like, or just sit back and relax. We stop at a remote beach or secret spot for tea and cake, or you can bring a picnic. I can suggest local picnic suppliers.
For wild swimmers
We swim from remote beaches or a secret spot, and if you need encouragement Zoe will swim with you too. We dry off in the sun, or warm up with cake and a hot brew.
For adventurers
The emphasis is on relaxed pottering, but we can create a plan to explore specific locations, with either a one-way sail or round trip. Nature, silent discovery, private sailing lessons and wild swimming can all be included. Each trip is bespoke, according to what you'd like to prioritise, and allowing for wind direction and tide height.
For special occasions
Do you need an original idea for a pre-wedding surprise? Would you like to propose in a wild, beautiful setting with no-one else around? Or perhaps you'd like to treat a friend or loved one to a special birthday or anniversary sail. We can make a plan for something extra special.
Flexibility
On days when it seems too windy for a relaxed sail, we explore with the electric engine, before tucking in to a sheltered spot with binoculars and a hot brew. If the weather is a wash-out, we can reschedule. Please arrive with an open mind – we may plan one trip, but the tide and weather may mean a different route is ideal.
Pricing
From £25 per person per hour, (£200 for a two-hour trip with one to four people).
Exclusive groups only, so you hire the whole boat plus skipper.
If I get a lot of demand for mixed groups I'll give it a go.
£200 for two hours (NB we may be having such a lovely time I get carried away and we stay out longer, but won't charge extra)
£250 for three hours
£300 for four hours (only possible on the biggest tides)
Some upcoming sailing times
w/c 20 June:
Monday 20 June: 11 to 1300
Tuesday 21st June: 12 to 1400 – BOOKED
Wednesday 22nd June: 1315 to 1515
Thursday 23rd June: 1415 to 1615
Friday 24th June: 1515 to 1715
Saturday 25th June: 1615 to 1815
w/c 27 June: Big evening tides, so exploration of smaller saltmarsh creeks possible at sunset.
Monday 27th June: 1745 to 1945
Tuesday 28th June: 1830 to 2030
Wednesday 29th June: 1915 to 2115
Thursday 30th June: 1945 to 2145
Friday 1 July: 0800 to 1000am
Please note, I won't do all of these, and will work round the bookings I get first. We can also make a plan now for future dates, right up to those beautiful warm evenings we get in September. Contact: sail@sailnorthnorfolk.co.uk
About Zoe
Zoe is a commercially-endorsed sailing skipper, who's also qualified as an RYA instructor. She explores the North Norfolk coast under sail, paddle, oar and on foot, and will share her passion for this special environment with you. Her sailing boat, a Stiffkey Cockle, is called "Selkie".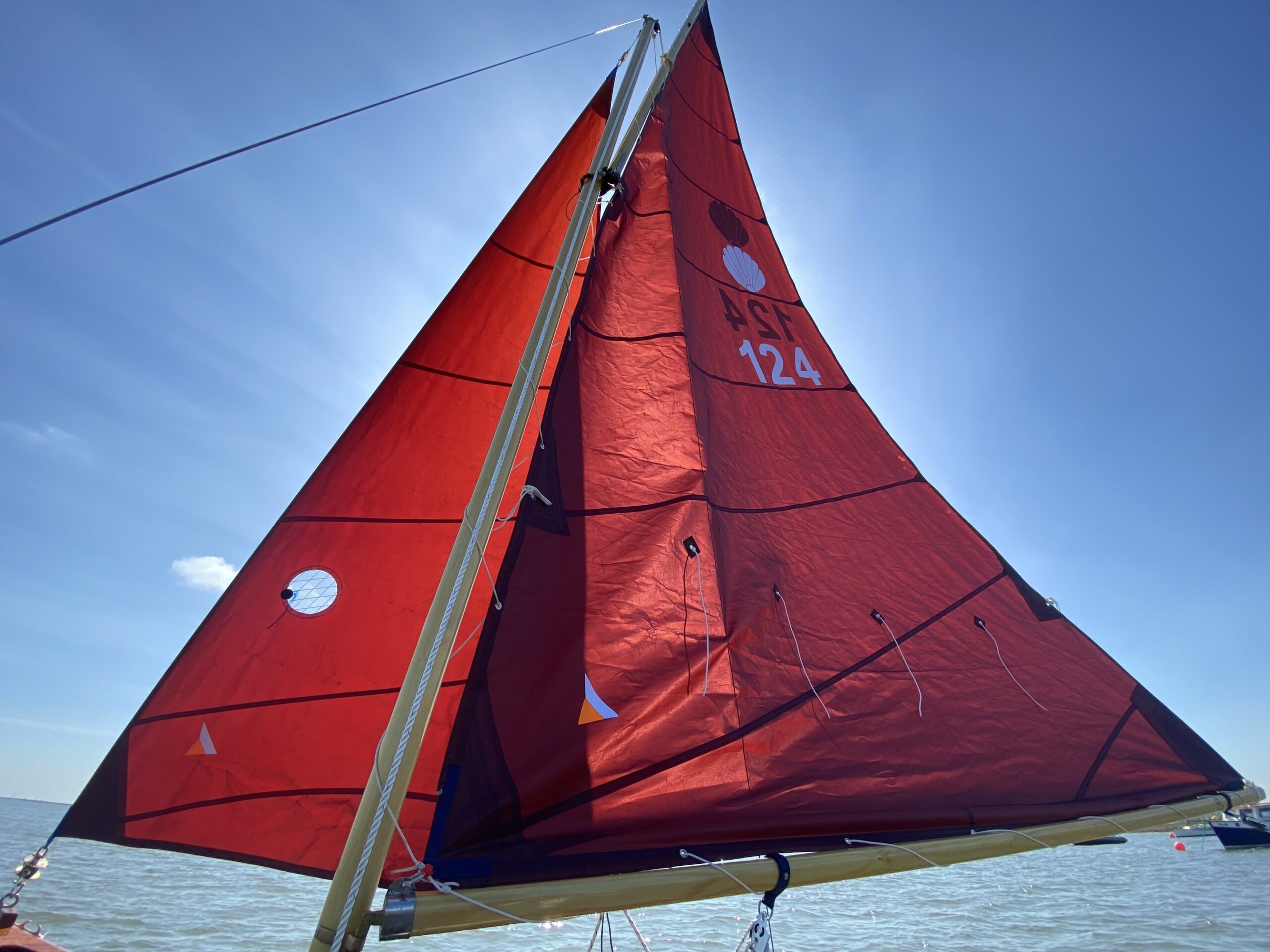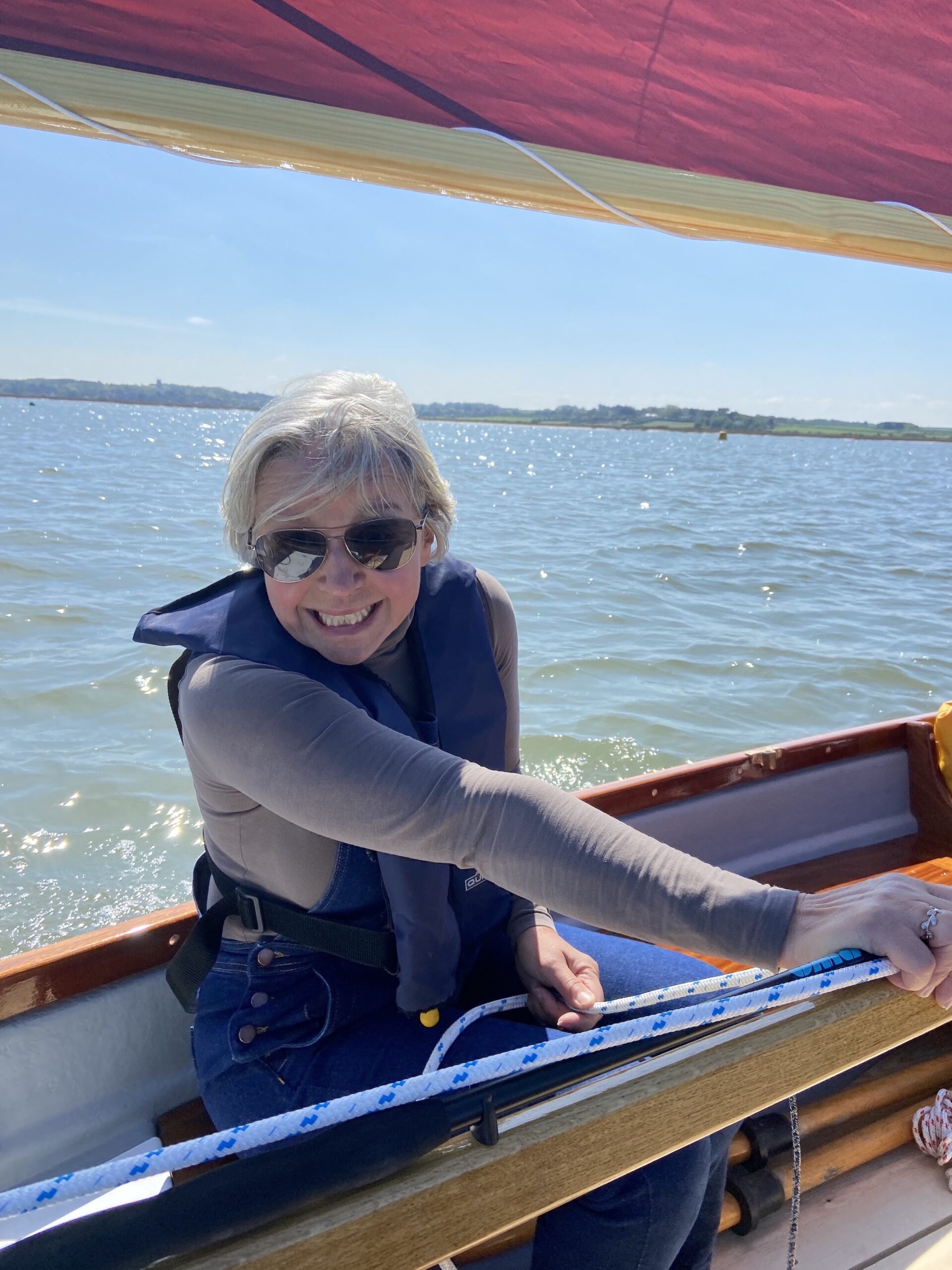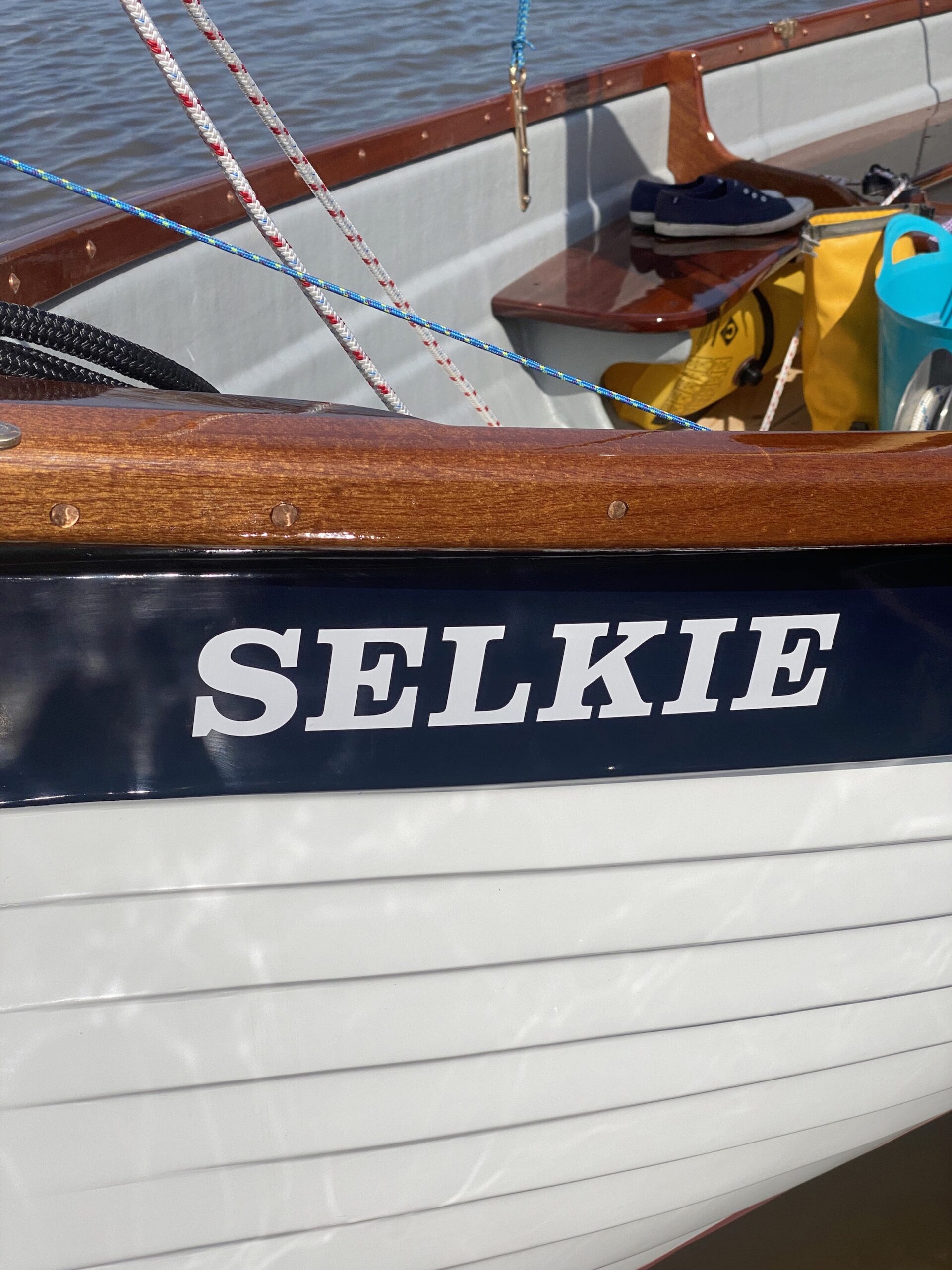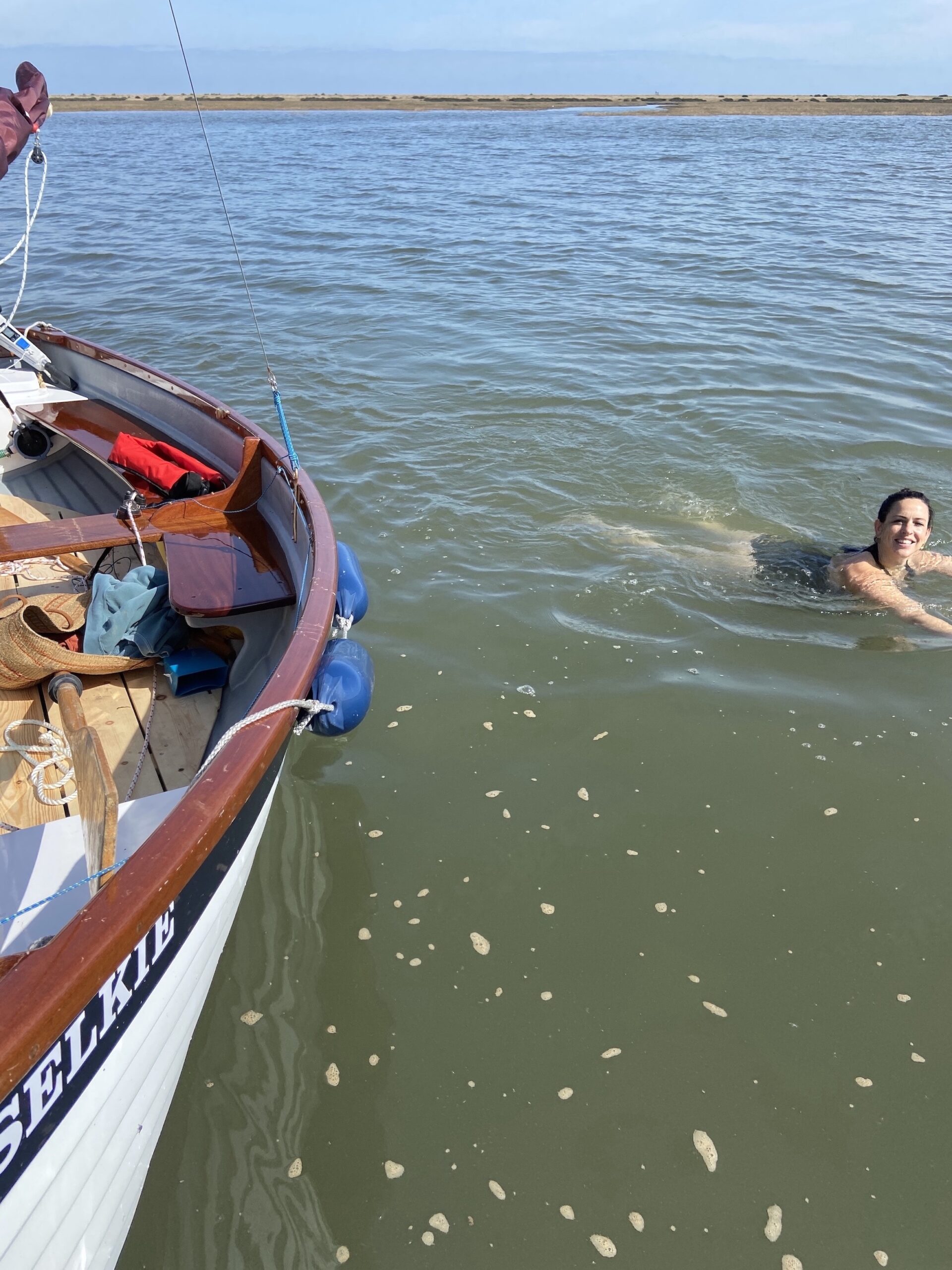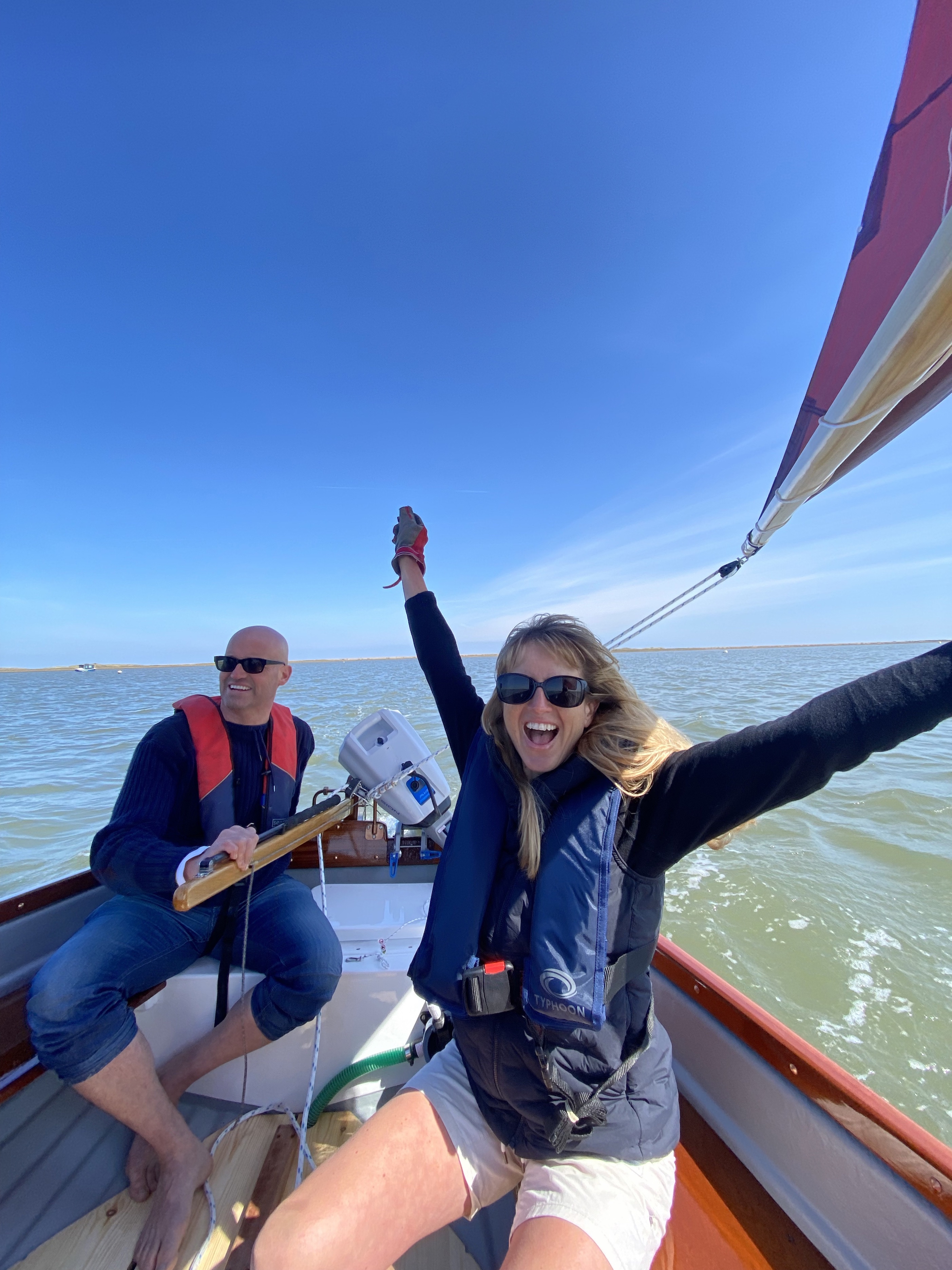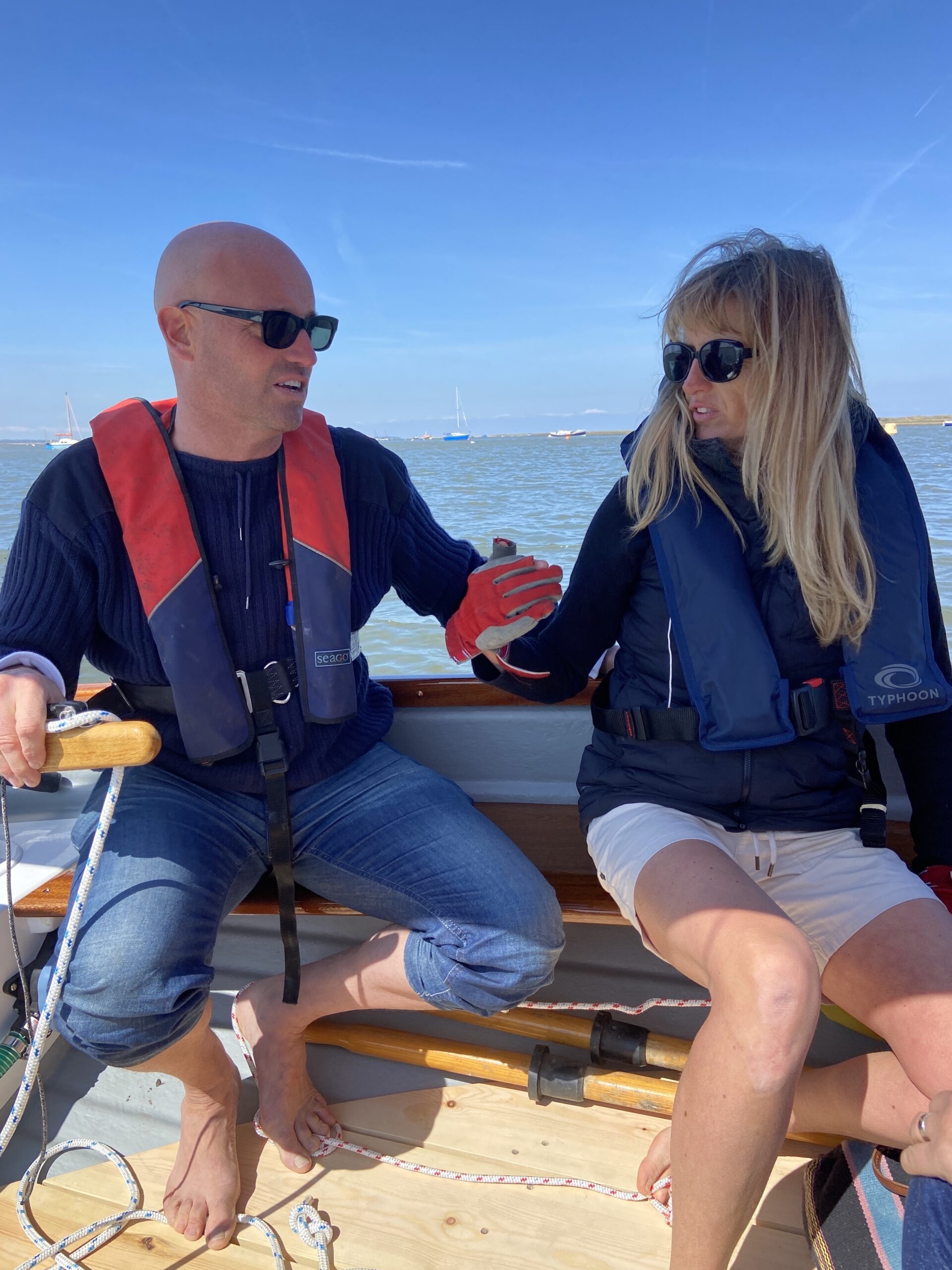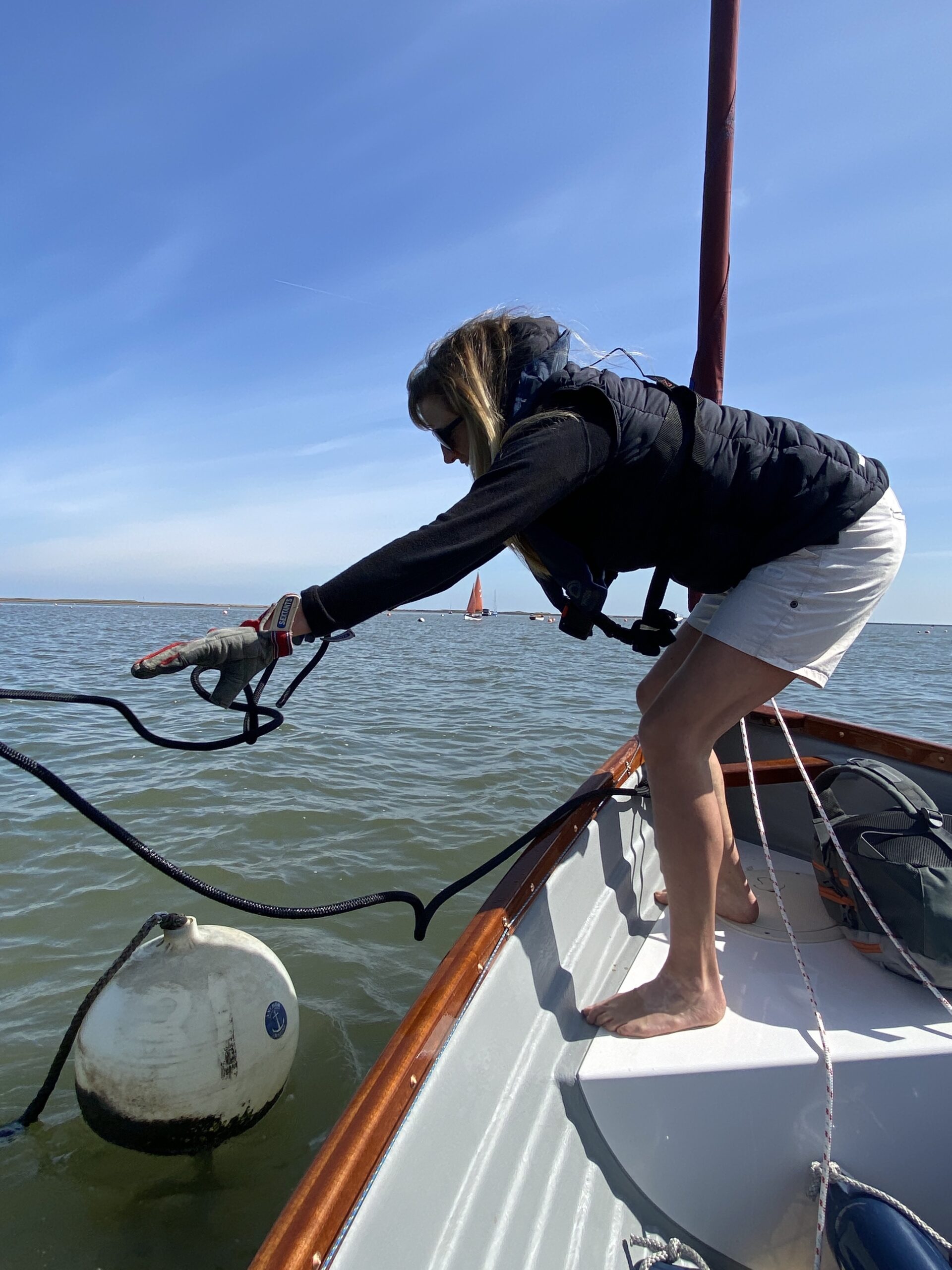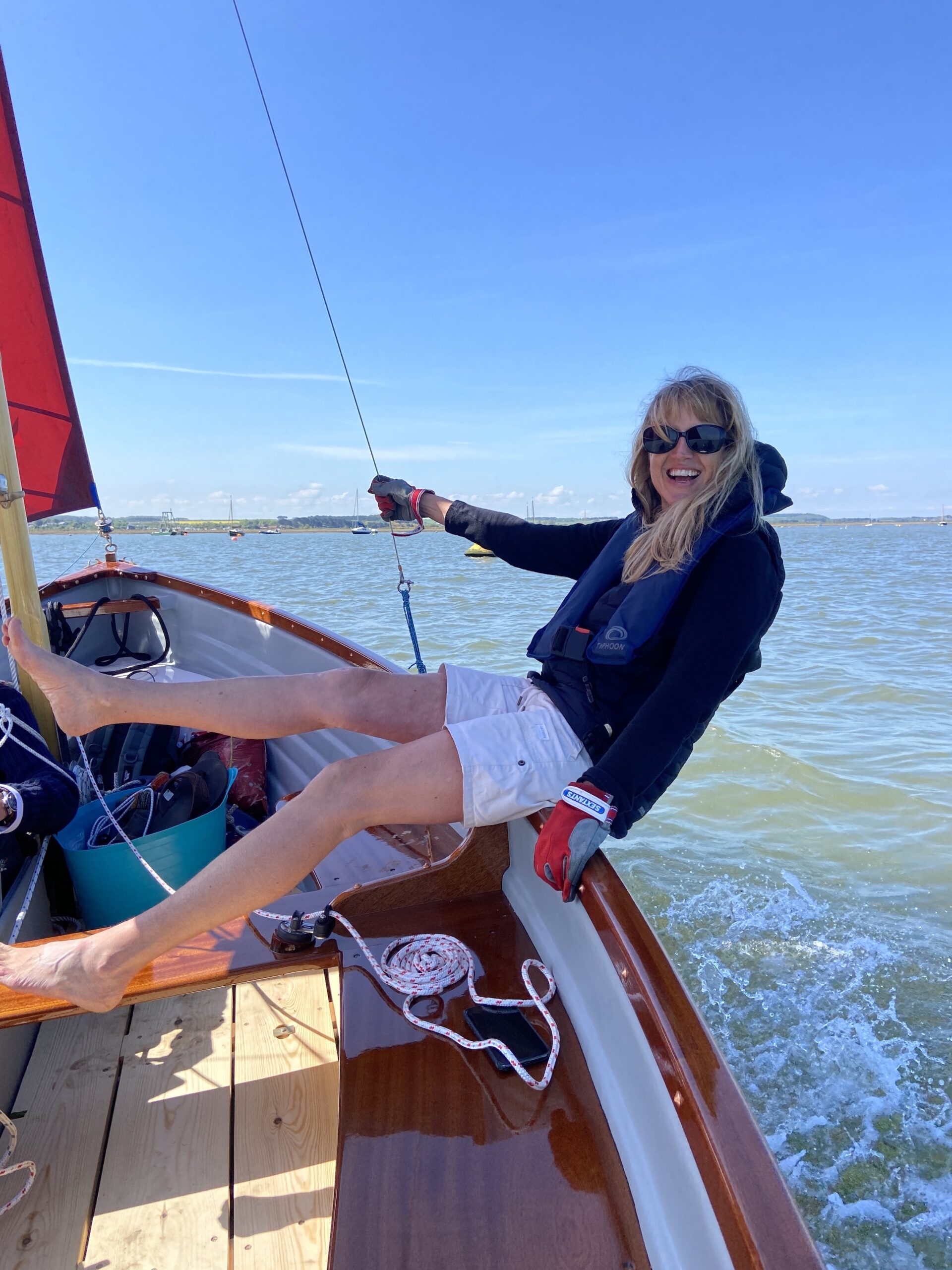 The sail of Stiffkey Cockle "Selkie"
Client sailing Sail North Norfolk's Stiffkey Cockle sailboat
Sail North Norfolk Stiffkey Cockle "Selkie"
Sail North Norfolk RYA-qualified sailing instructor
Wild swimming with Sail North Norfolk
Sail North Norfolk relaxed and fun sailing
Sail North Norfolk sailing instruction with an RYA-qualified instructor
Sail North Norfolk lassoing a buoy in Blakeney Pit
Sail North Norfolk fun sailing in Blakeney Pit with RYA-qualified instructor